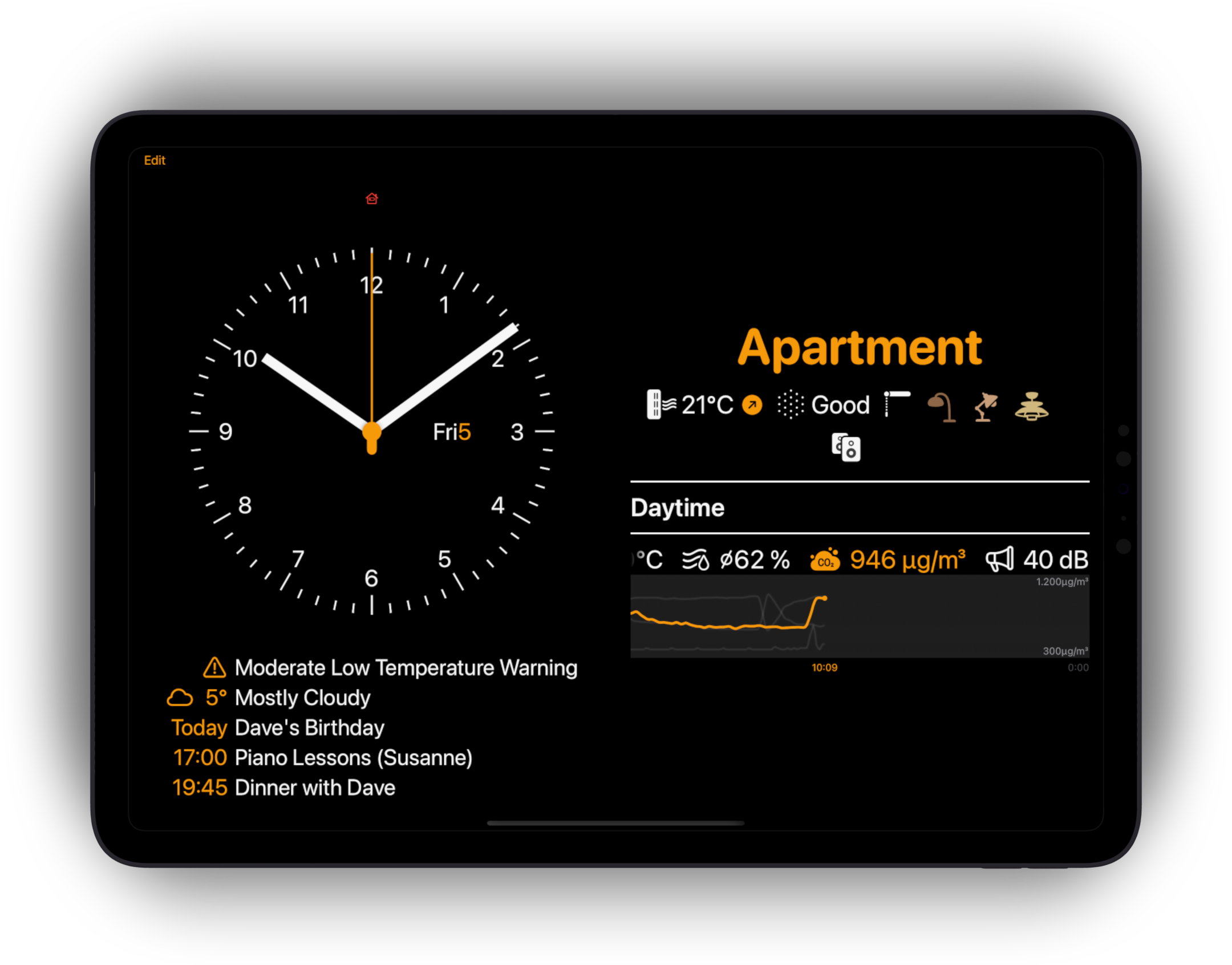 Wallflower
Room Control Panel for HomeKit.
Runs on iPads, iPhones and iPod touch down to iOS 9.
No Tracking. No invasive 3rd party frameworks.
Supports lights, outlets, thermostats, switches and lots of sensors.
Interface is optimized for being looked at from afar.
Shows devices and scenes that are on, and hides the rest.
Multiple sensors in one room are merged and displayed in the same timeline.
Uses the camera to darken the display when the room gets dark. Opt-in, no recording.
Responds to you standing in front of it. Also opt-in, no recording.
Supports themes for different looks.
Protects the settings from unauthorized use.
Warns you about bad air. Or empty batteries. Or a missing power plug.